The Best Chamber Vacuum Sealer for Home Users and Small Businesses in 2023
Sep 15,2023 | Sharon
In the world of vacuum sealers, the CV10 Chamber Vacuum Sealer is making waves, and for all the right reasons. Designed to cater to both home users and small-scale businesses, this compact yet powerful machine is here to redefine your food preservation game. Wondering what sets it apart from the rest? Well, let's dive in.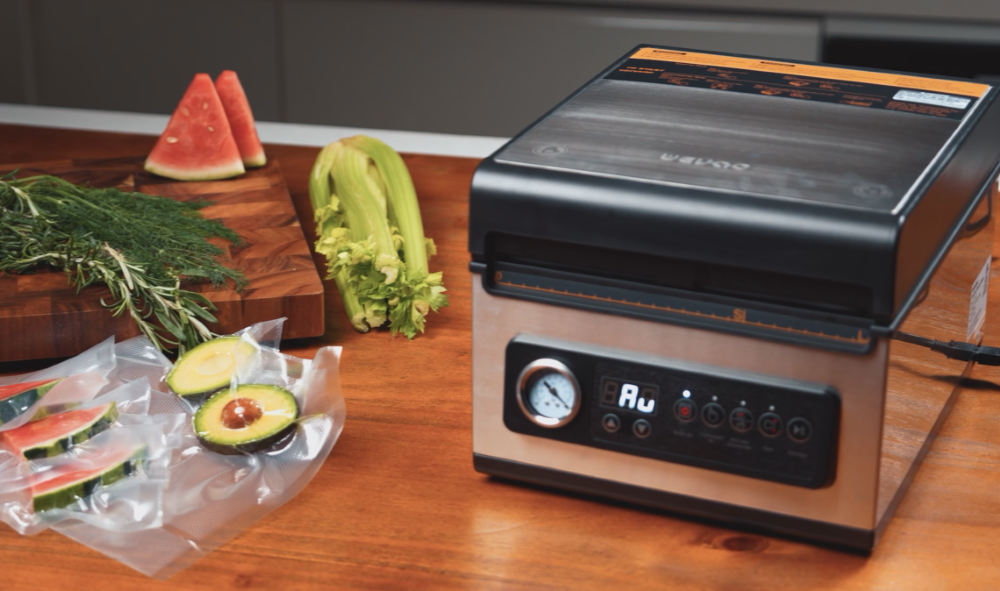 The CV10 - What's in a Name?
The CV10 gets its name from its 10-inch sealing bar. It means you can securely seal bags with openings up to 10 inches wide, providing ample space for all your vacuum sealing needs. For those seeking an even larger sealing bar, we also offer the CV12 with a 12-inch sealing bar, catering to more extensive commercial kitchens and bulk packaging requirements.
Affordability Meets Quality
Now, you might be thinking that chamber vacuum sealers are often associated with hefty price tags. While it's true that these machines are renowned for their reliability and superior vacuum capabilities, the CV10 breaks the mold. It offers exceptional quality at an incredibly affordable price point of just $279. Yes, you read that right! For the cost of a standard external vacuum sealer, you can bring home the CV10 chamber vacuum sealer.
Why Choose the CV10?
Whether you're a chamber vacuum novice or a seasoned pro, the CV10 has something to offer everyone. Here's why it's poised to become your kitchen's ultimate sidekick:
Multi-Purpose Sealing: The CV10 boasts a unique dual-functionality, serving as both a chamber vacuum sealer and an external vacuum sealer! This distinctive feature means that you're no longer restricted by the chamber's capacity when packaging your food. Even elongated items like fish can undergo vacuum sealing outside the chamber, giving you the flexibility.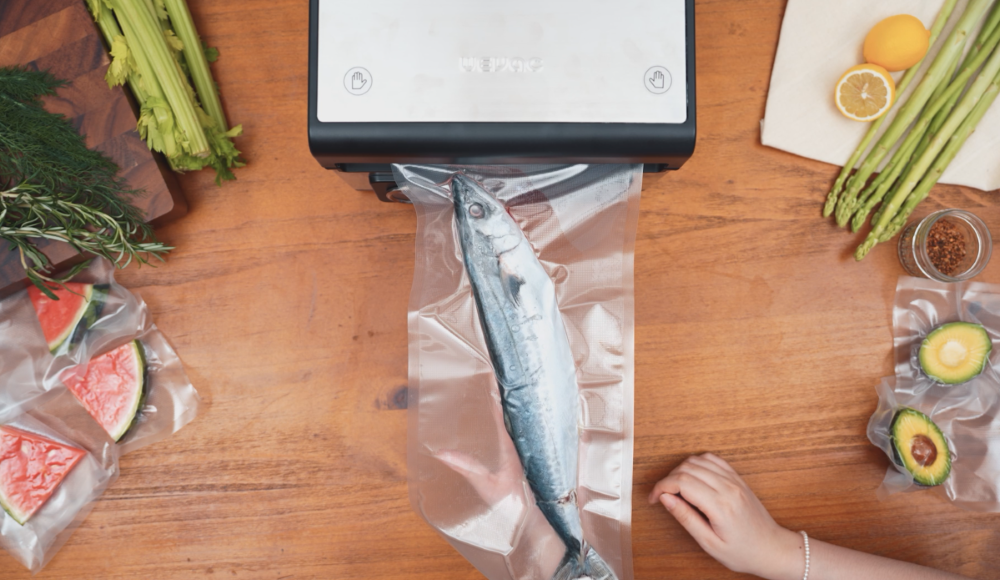 Exceptional Vacuum Performance: The CV10 incorporates a three-pump system, ensuring quicker air extraction, higher vacuum degree. The chamber pressure fluctuations can be easily seen from the gauge, and the display also showcases the vacuum duration, offering a comprehensive overview of the vacuum sealing process.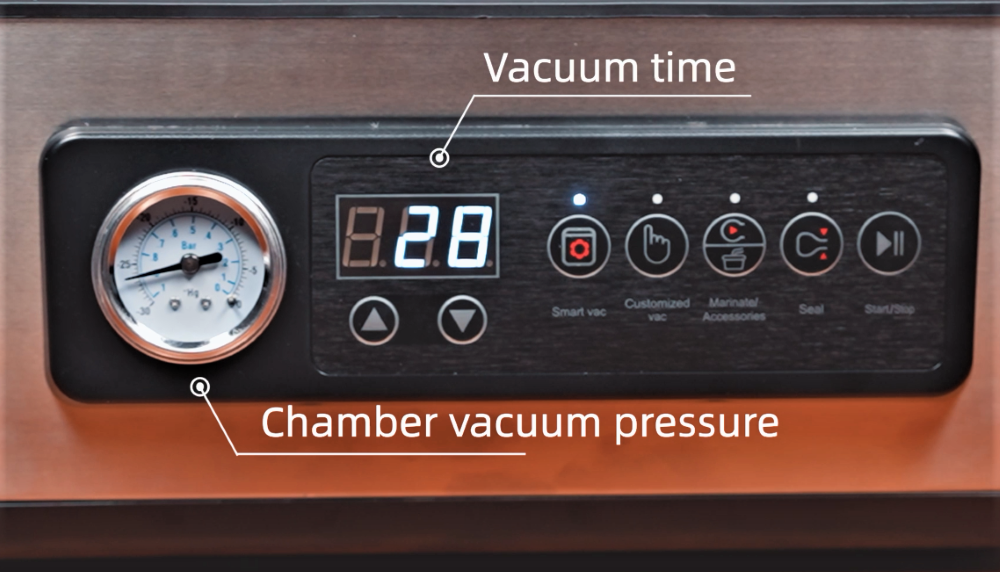 User-Friendly Design: Operating the CV10 is a breeze, even for those new to chamber vacuum sealing. Its user-friendly interface, coupled with the SmartVac function, ensures accessibility for all. The SmartVac feature automatically determines the precise vacuum duration needed for your food, irrespective of its quantity, guaranteeing a flawless vacuum seal every time.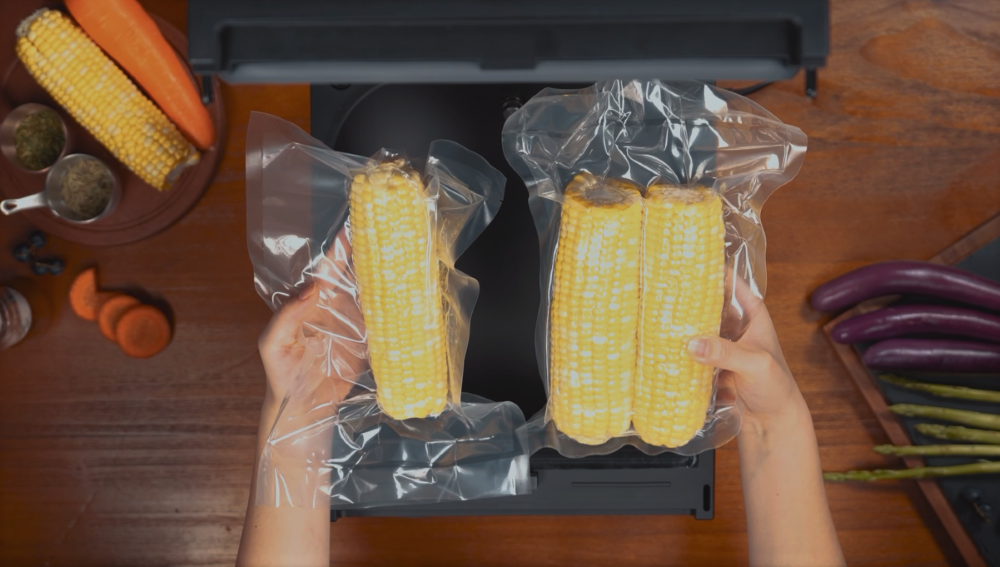 Compact Footprint: The CV10's space-saving design ensures it won't take up valuable countertop space in your kitchen. Its compact form factor means you can enjoy the benefits of chamber vacuum sealing without sacrificing room for your culinary endeavors.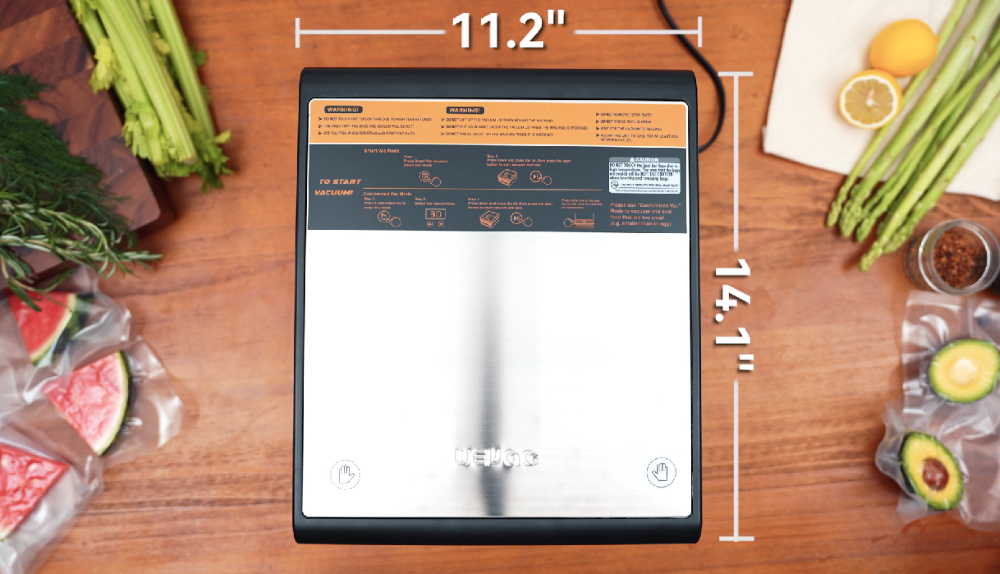 In conclusion, Wevac CV10 Chamber Vacuum Sealer is set to revolutionize the way you preserve and store food. Its affordability, quality, and ease of use make it a must-have kitchen appliance for both home cooks and small businesses. Say goodbye to food waste and hello to longer-lasting, fresher ingredients with the CV10. Upgrade your kitchen today and experience the benefits of chamber vacuum sealing like never before.
Comment