Do I need to buy a chamber vacuum machine, and how to choose the right one?
Jun 06,2022 | Sharon
Chamber vacuum sealers are highly regarded among hunters, merchants, chefs, and serious home cooks, according to our user data. A chamber vacuum sealer would be a better choice if you frequently need to seal liquids or juicy foods and want to achieve better vacuum sealing performance.
In response to customer demand for various levels of chamber vacuum machines, Wevac, the vacuum packaging specialist, has launched three models of chamber vacuum sealers at reasonable prices.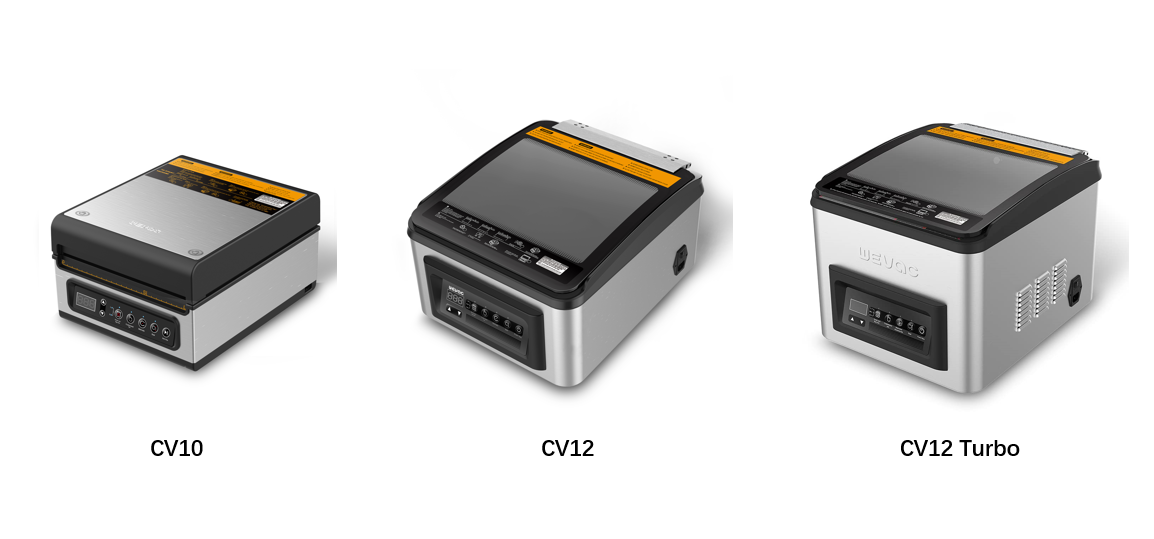 Let's start with the CV10. This machine features a small size, 2-in-1 functionality, and the most affordable price ever! With a chamber size of only 10"W x 11"L x 3.9"H, it is packed with powerful functions. It can be used as a chamber vacuum sealer as well as an external vacuum sealer, allowing you to pack items of various lengths and sizes.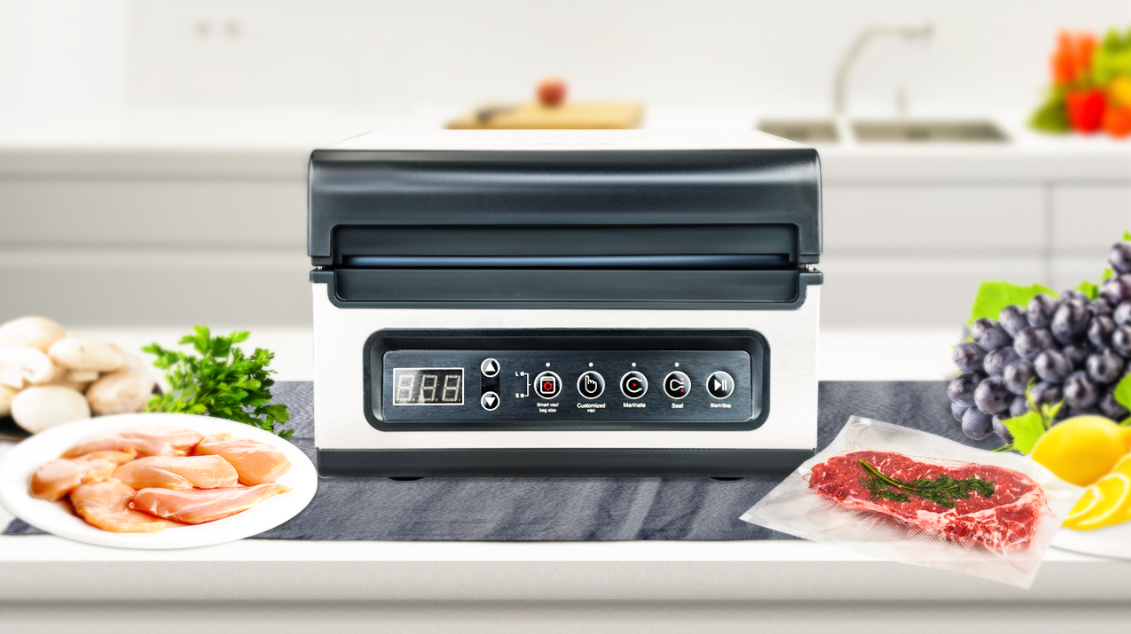 The CV12, a machine with a sleeker design and a chamber size of 12.2"W x 13"L x 3.9"H, has a high-strength smoked tempered glass lid in addition to the premium stainless steel housing. Furthermore, the double-sealing heating wire design makes the sealing much stronger than regular sealers. It creates fastener sealing effects that last longer.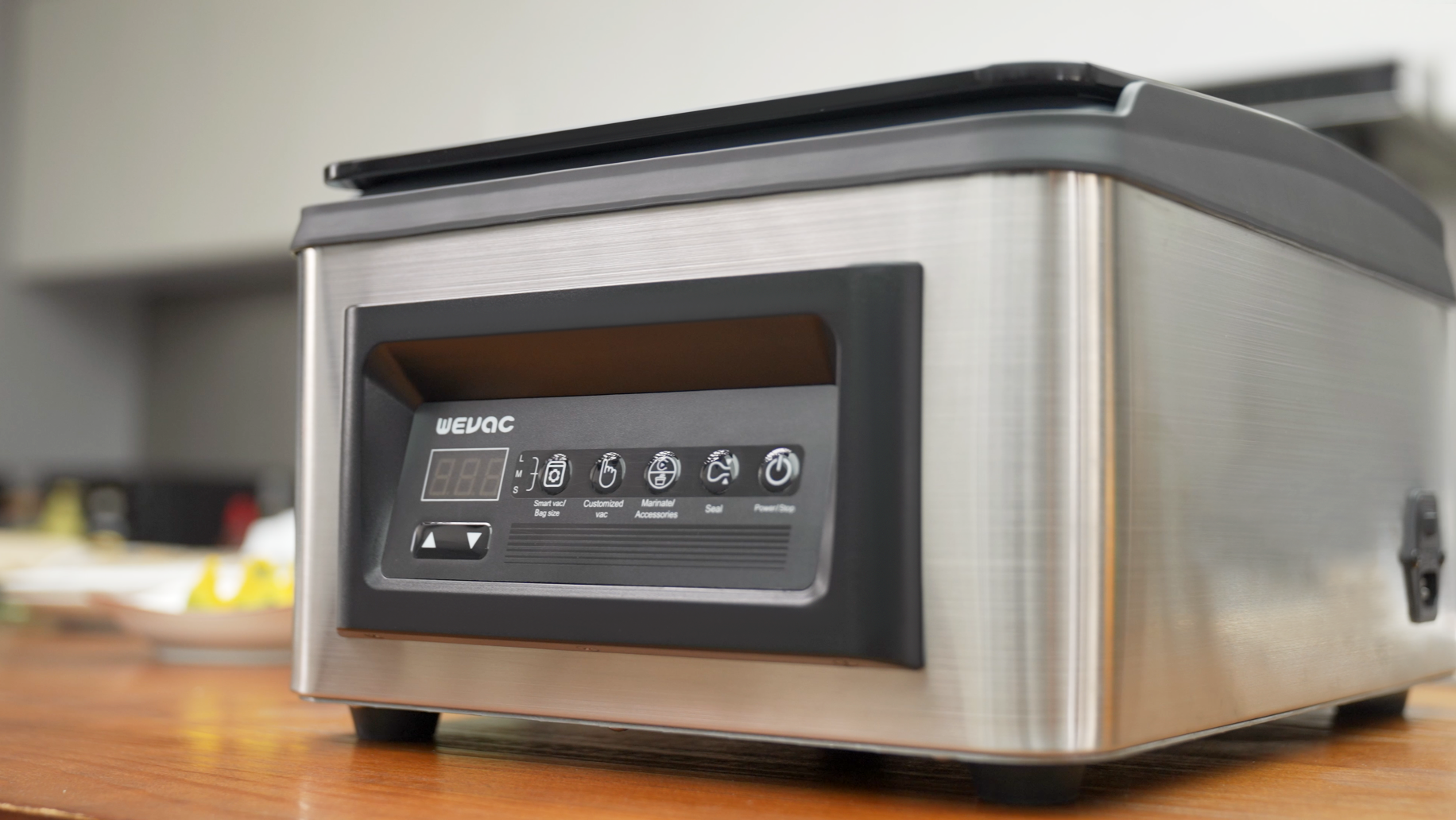 The CV12 Turbo is the ultimate expression of our chamber vacuum sealer. Unlike the first two, which are powered by electricity, this one is powered by oil, making it more powerful and faster. With proper maintenance, an oil pump machine will outlast a dry pump. Moreover, a chamber vacuum sealer with an oil pump can run continuously without stopping, making it ideal for people who require high-intensity use.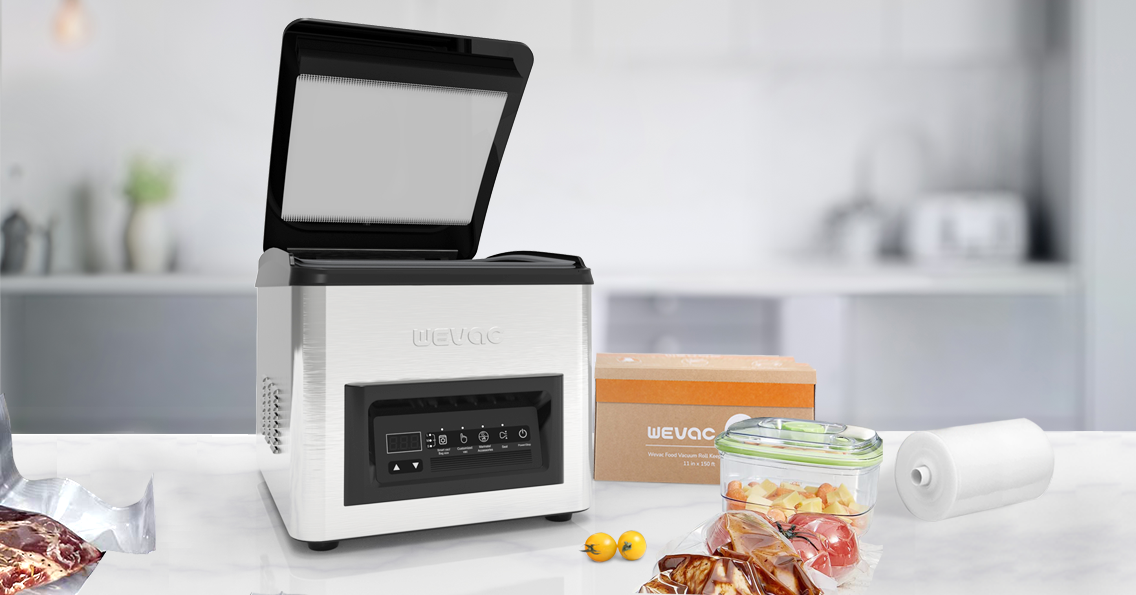 It's worth noting that the Wevac chamber vacuum sealer series is with patented SmartVac, which means that each machine can automatically vacuum and seal according to the size of the bag, and you can also manually set the time. Plus, all of our machines come with an external hose that can be used with your canisters.
If you are looking to upgrade your kitchen equipment and try out a chamber vacuum sealer for the first time, the CV10 is the best value for money. If you need to vacuum frequently and want a higher vacuum speed and results, the CV12 and CV12 turbo are excellent additions.
For more details: https://wevactech.com/collections/vacuum-sealers
Comment