All You Need to Know About Vacuum Sealers
Aug 19,2022 | Sharon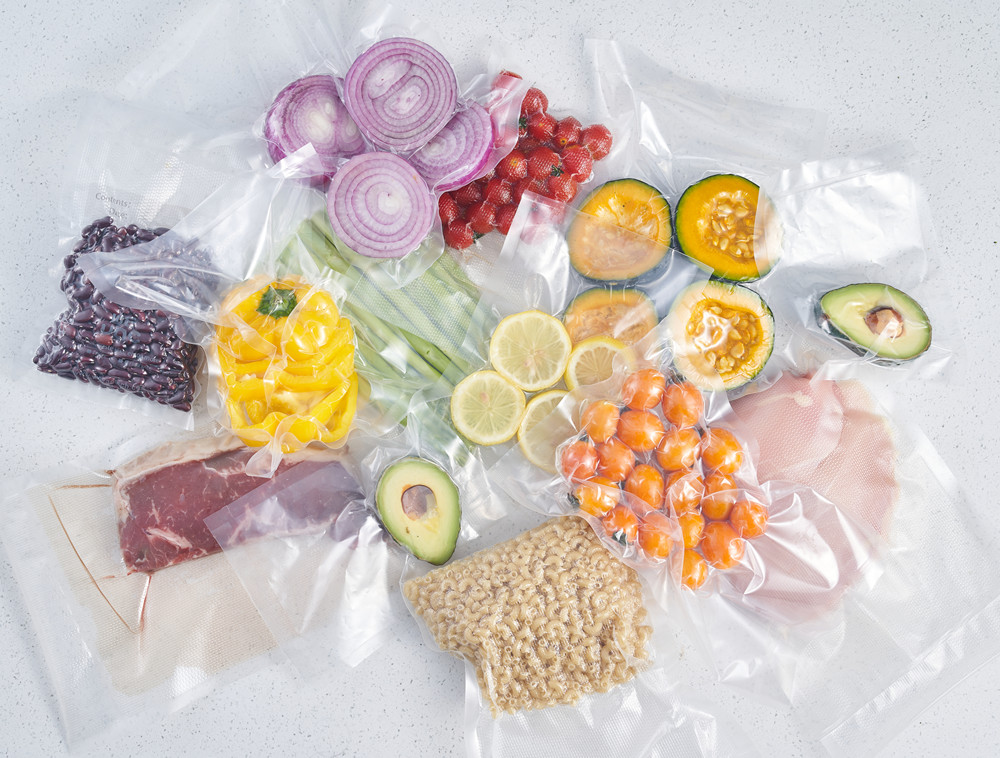 Vacuum sealers are widely used in food packaging and storage to better lock in the freshness of the food such as meat, seafood, fruits, vegetables, and pickles. Some cooking techniques also need to pair with vacuum sealers, like sous vide, marination, and infusion. Vacuum sealers also play a role in pharmaceutical or household products to keep items from deterioration or moisture.
Benefits of vacuum sealing:
Removes oxygen and inhibits the growth and reproduction of aerobic microorganisms, preserving food from 3 to 5 times longer than traditional storage methods.
Prevents oxidation of the food and better retains nutrients & flavor.
Takes up less space and stores better.
Types of vacuum sealers
There are typically three types of vacuum sealers, namely suction/external vacuum sealers, chamber vacuum sealers, and handheld vacuum sealers, and here are the differences between them.
Suction/External Vacuum Sealers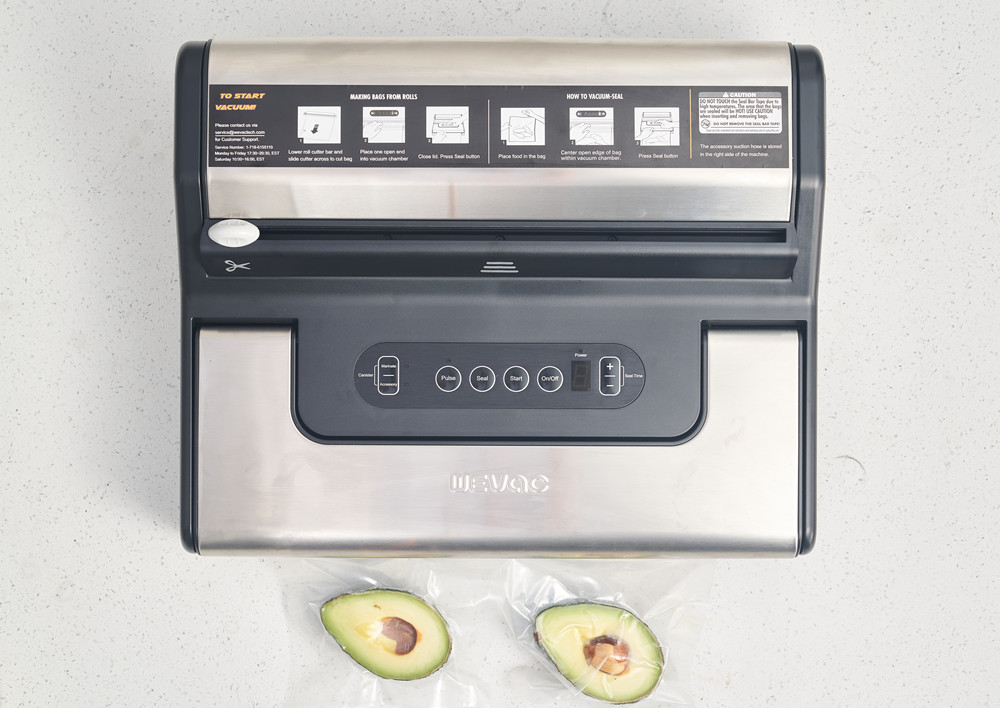 The suction/external vacuum sealer features a compact size, quick vac & seal, and quiet operation.
Pros:
Small size and light weight
No limitation on the length of the bag, as the bag is placed outside
Reasonable price (compared to chamber ones), suitable for both commercial and household use
Cons:
The vacuum pressure is not as high as that of chamber vacuum machine
Cannot vacuum sealed liquids
Must be used with vacuum bag with air channels (embossed/texture bags)
Chamber Vacuum Sealers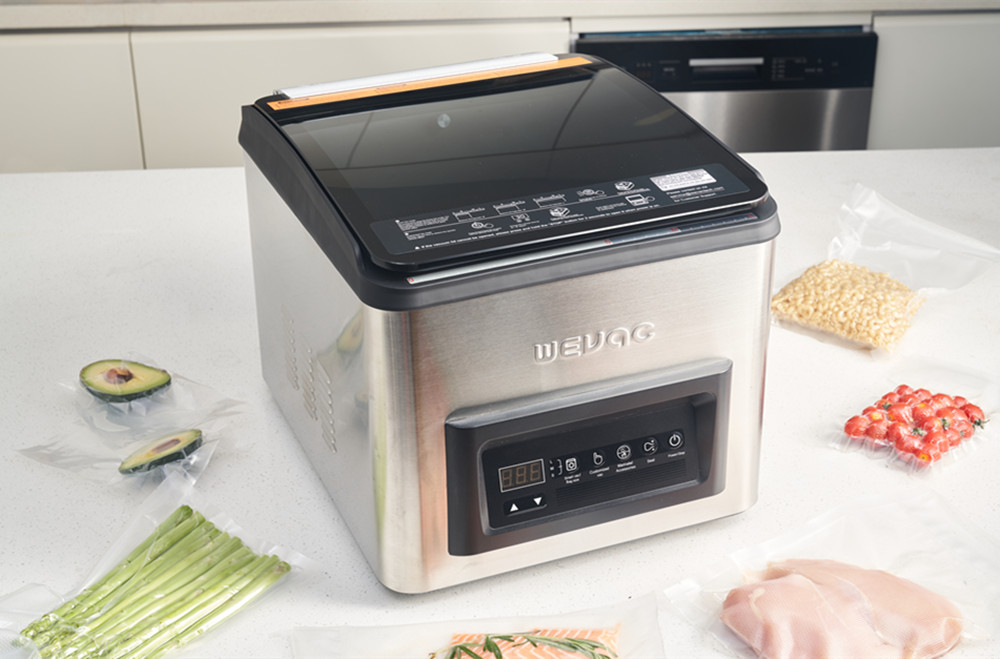 By creating a highly vacuumed space, the chamber vacuum seal is capable of achieving a perfect vac & seal.
Pros:
Powerful pumps for higher vacuum pressure
Ideal for sealing soups, stews, marinades, and other liquids
Works with more budget-friendly flat bags
Cons:
Bulk size and heavy weight
The bag size is limited by the dimensions of the chamber
High cost
Handheld Vacuum Sealer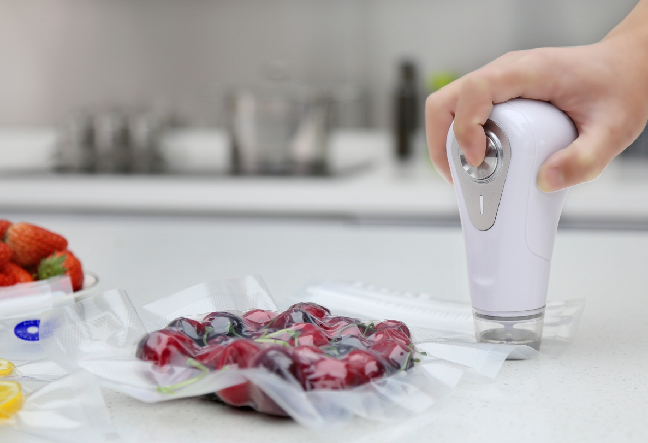 Small but mighty handheld vacuum sealers are ideal devices whether you're in the kitchen, cooking outdoors or traveling.
Pros:
Small size, light weight
Easy to carry
Low price
Cons:
Low vacuum level
Must be used with vacuum jar, bottle stopper, and vacuum bag with pumping nozzle and channels
Comment